Scores For Rotterdam, 2019
a project by Mercedes Azpilicueta & John Bingham- Hall
with Zuri Ramirez & The Codarts Composers Ensemble, Tarwewijk choir, de Groene Connectie.
Installation 14 min. [natural felt, plastic paper, metal rods, threads, sound]
Performance 1 hr.
Urban spaces influence and transform the human voice, affecting not only what we can hear, but also how we can make our voices perceived within them. Scores For Rotterdam investigates this relationship through vocal experiments recorded at three sites of the city, selected for their distinct sonic qualities: metro station Wilhelminapier, the Maastunnel and the concrete forest beneath the railway viaduct at Mevlanaplein.
The urban setting is mirrored in vocality as the non-verbal singing voices offer guidance to imagine the space around them. Unexpectedly, the baritone singer at the metro station resembles the "buffo" character (from the comic genre opera buffa) as his voice traverses and "dismisses" the city noise but also playfully engages with it.
In the exhibition Post-Opera, an installation composed of three textile bodies translate these experiments onto tangible pieces, marking architectural patterns and the dynamics of sounds passing through them. The textiles seem to clothe invisible bodies, which are made perceptible by the voices they emit.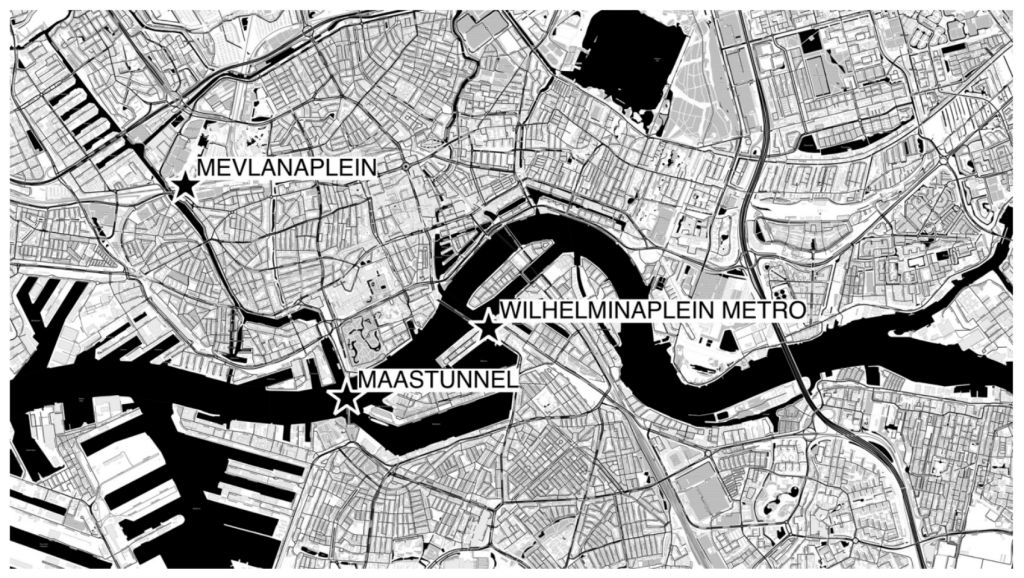 Scores for Rotterdam was part of Post-Opera group exhibition at TENT Rotterdam curated by Kris Dittel and Jelena Novak. April 19 2019 – June 30 2019
The performance was realized on May 25, 2019
Credits:
Concept: Mercedes Azpilicueta, John Bingham- Hall
Voice recordings: Zuri Ramirez & The Codarts Composers Ensemble, Tarwewijk choir, de Groene Connectie
Sound recording and editing: Clare Gallagher
Textile assistants: Laura Fernández Antolin, Darwin Erwin Winkelaar
Photos: Aad Hoogendoorn
Booklet to download with essay by John Bingham-Hall.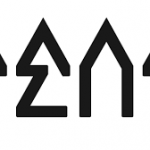 [envira-gallery id="4657″]